Guaranteed Admission. Promise of Free Tuition.
It's easier than ever to apply to American River College.
When you apply now, you guarantee your admission to American River College. After that, fill out the Free Application for Federal Student Aid (FAFSA) or California Dream Act Application (CADAA) to save money on tuition and other fees. It's as simple as that.
Twitter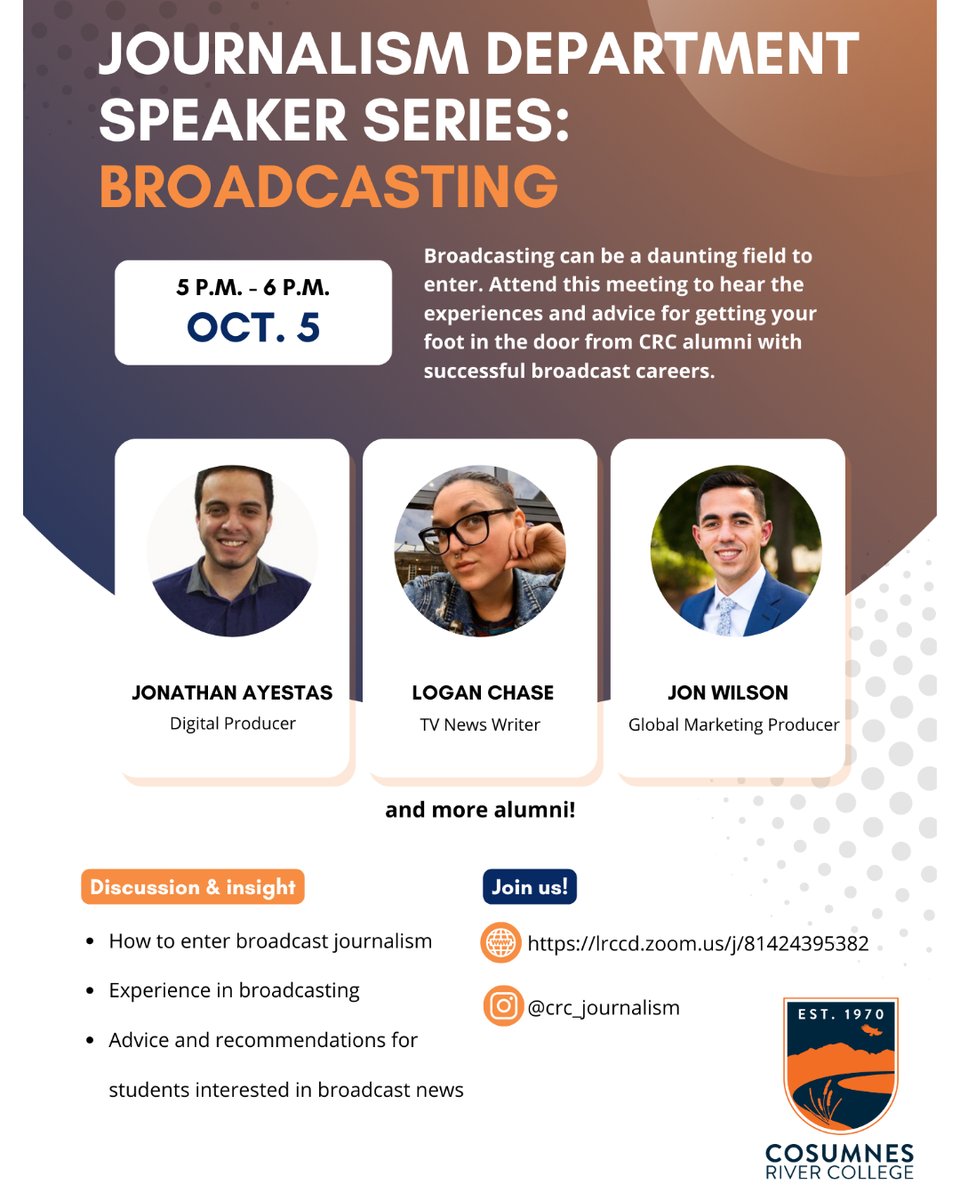 Don't miss this Journalism Speaker Series this semester, hosted by CRC! The first event is tomorrow, Wed. 10/5, 5 PM - 6 PM, on Zoom. Come learn about broadcast journalism and mark your calendar for the other events in the series!
https://bit.ly/3ElG2dQ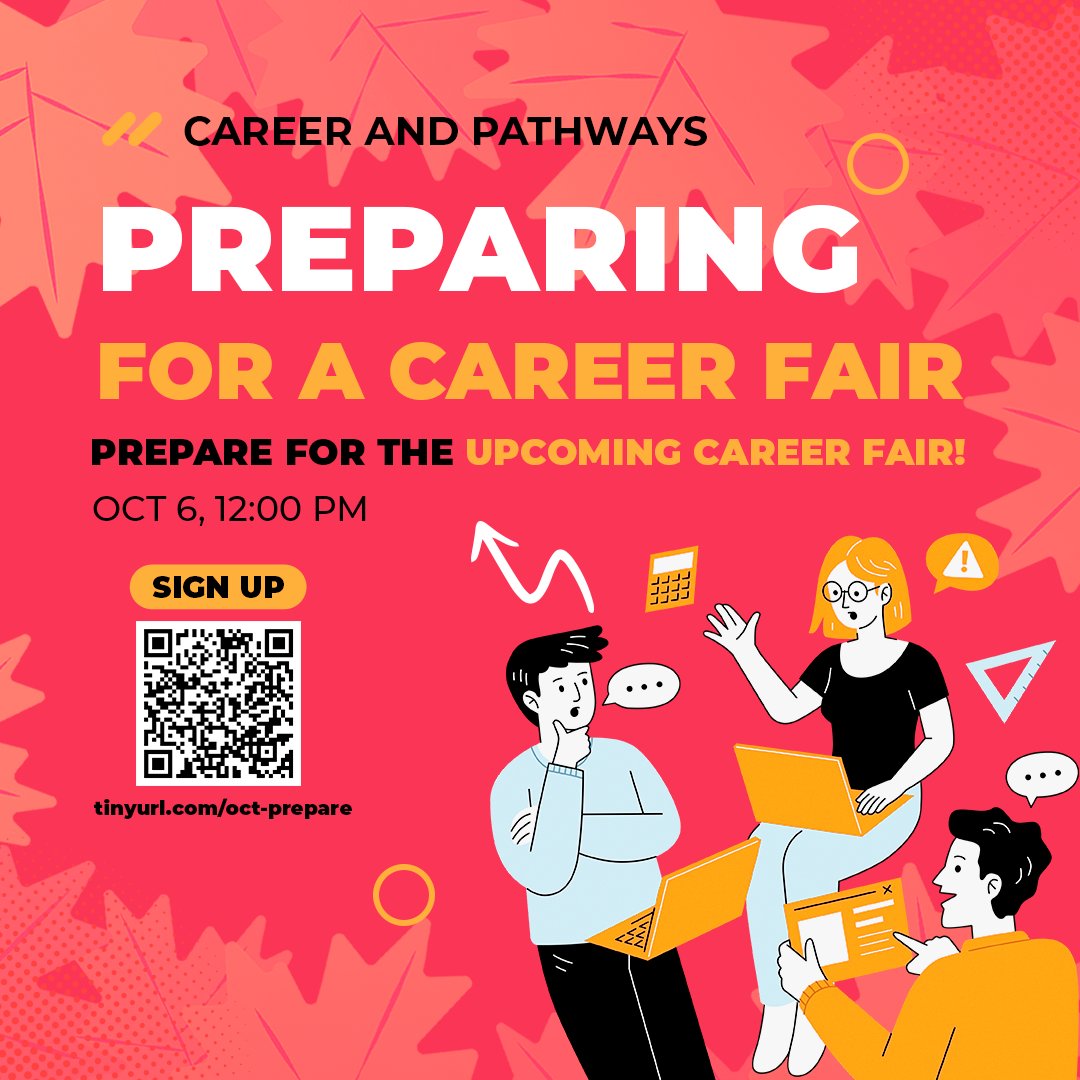 Preparing for a Career Fair: Join us to learn how to prepare for & navigate the upcoming ARC Career Fair! This is a great time to learn tips & advice on how to make the best first impressions with recruiters!
Thurs., Oct. 6 at Noon
RSVP:
https://bit.ly/3SHSo3T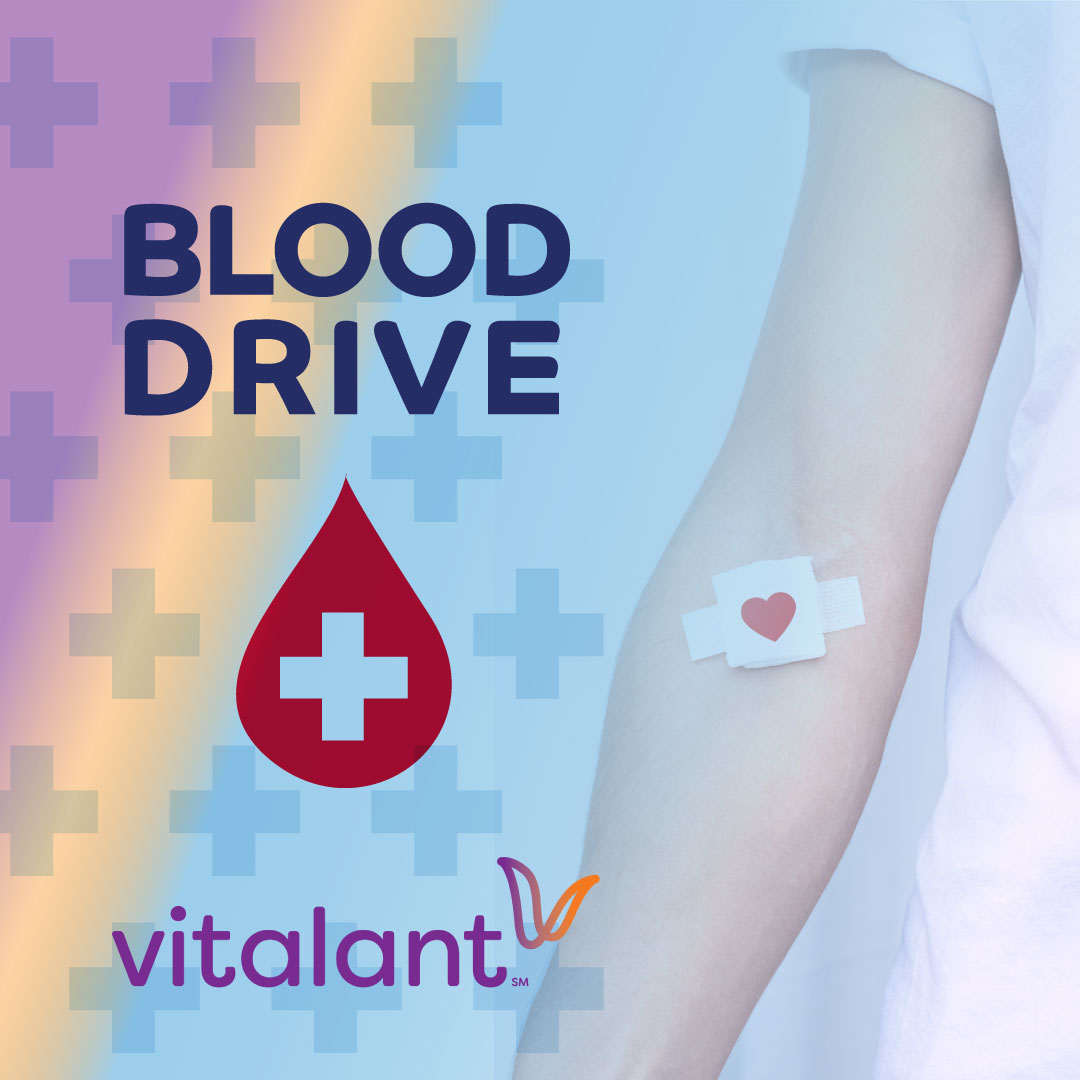 Stop by today to donate at the ARC Blood Drive from 11 AM - 3 PM in the staff lot by the parking structure/police services! Hosted by ARC Student Nursing Association.
https://twitter.com/-/status/1577283660...
"As a student and student assistant at ARC, I learn new things every day."
Seyed M. Hosseini
Student / Psychology / American River College
I am studying Psychology at ARC and, after obtaining my AA/AS here, I am planning to transfer to Sac State for my BA in Psychology. My goal is to obtain my Master's degree in counseling and to become a counselor.
I really enjoy my time here at ARC both as a student and a student assistant. I love helping other people, especially when it is helping them with college-related issues. Since the first day I started working on campus, I have been given the opportunity to help others. Also, by working in different departments I learn new things every day and that is something that keeps me happy and encourages me to do my job in the best way it can be done. I like how the staff here are passionate about helping new and continuing students to achieve their educational goals. I am glad to be part of this incredible team.
A fun fact about me is that I have been doing photography as a side job and I will be pursuing it even more professionally by obtaining new skills in the ARTPH and ARTNM courses that are available here on campus.
"There is no excuse as to why you cannot demonstrate and produce excellence."
Joaquin Holland
Student / Psychology / Umoja Sakhu / American River College
My major at ARC is Psychology. My educational goal is to obtain an A.A. in Psychology here at ARC, transfer to obtain a B.A., then continue to receive a Masters degree, and become licensed as a therapist/counselor. My career goal is to become a counselor or a therapist.
I get a kick out of helping people, so I'm extremely fortunate to have the opportunity to work here. I like to be the person who students can rely on to receive accurate information about the resources we have here at ARC. I understand the frustrations some people experience of not quite understanding how to navigate campus or the website, so being a student employee gives me the ability to help from an active student point of view.
Umoja Sakhu has shown me so many things I was convinced were impossible. It is by far the best community I've ever been involved in. They make sure you have no excuses as to why you cannot demonstrate and produce excellence. Aside from school I like to play soccer, work on motorcycles, and dance with friends and family - Salsa, Rumba, Timba, and Changui are just a few I was taught growing up. However my most favored hobby is playing Xbox live. GT: Rocket 1100
"I love the sense of community here at ARC and appreciate the support systems that exist for students."
Sav Moore
Student / Mathematics / American River College
I am a Mathematics major here at ARC. I am pursuing a Bachelor's Degree in Mathematics and am looking at options for further formal education. In my spare time, I can be found tending my garden, cooking something delicious, or curled up in a comfy chair while knitting. I love the sense of community here at ARC and appreciate the support systems that exist for students. I have met many different students, professors, and other faculty with diverse past experiences. I have learned as much from others at ARC as I have though my actual college coursework.
"I love that ARC has so many resources and as student help I truly enjoy my positions here on campus. "
Grace Swint
Student / Social Science / UNITE, Vice President of Umoja / American River College
I graduated in spring 2019 with an AA in Social Science and plan to transfer to UC Davis in the fall to double major in Political Science: Public Service and Sociology: Law and Society.
My main goals with political science and sociology are to greatly influence and enhance the education system, as I strive to make all campuses ones that are conducive and equitable for all students no matter what walk of life they are from. My goals are to get my Masters in Divinity and PhD in Education so I can be a positive role model, political powerhouse, and youth pastor, as I have a gift for helping people navigate their purpose by turning their pain into passion.
As an Achieve peer mentor, community intern for UNITE, and Vice President of Umoja I get to help and encourage students on a daily basis and implement the things I want to change within the education system, without waiting for my degree to solidify my destiny, which in turn allows me to be the change I wish to see. A couple fun facts about me: I am extremely goofy and currently my favorite book is called Battlefield Of The Mind by Joyce Meyers.
"In my opinion, ARC is the best college in the world. "
Andrei Liogchi
Student / Social Work / CalWORKs / American River College
My major is Social Work and my dream is to get a Bachelor's Degree in Social Work. Undoubtedly, the Student Services personnel make the college stand out from other educational institutions. For me, CalWORKs is the program that changed my life completely. It helped me to believe in myself, and it became the second family that gave me love, great friends, and needed skills to grow in my future career. I'm thankful for all Student Services departments and I really appreciate their help. However, CalWORKs will always have a special part in my heart. Thank You, CalWORKs!
"My goal is to work in the Heath Administration field."
Liliana Plamadeala
Student / General Science / CalWORKs / American River College
My major at ARC is General Science and my educational and career goal is to work in the Heath Administration field. There are many reasons why I like ARC. Being a student at ARC has allowed me the opportunity to become a Student Help in the Career and Pathways Support Services office. This has been a wonderful experience for me because I have learned to be helpful and supportive for other students. I have gained so many work skills such as customer service, student support, and strong clerical abilities. Also, this allow me to interact with people from different countries and with different backgrounds. I am very grateful that as a student I have the opportunity to be part of the CalWORKs program, which helps me succeed with my future career. This program is so important for students with families to become independent. I enjoy reading books in my leisure time and my favorite novel is "Pride and Prejudice" by Jane Austen.
Indigenous Land Use Statement
We acknowledge the land which we occupy at American River College as the traditional home of the Nisenan, Maidu, and Miwok tribal nations. These sovereign people have been the caretakers of this land since time immemorial. Despite centuries of genocide and occupation the Nisenan, Maidu, and Miwok continue as vibrant and resilient tribes and bands, both Federally recognized and unrecognized. We take this opportunity to acknowledge the generations that have gone before as well as the present-day Nisenan, Maidu, and Miwok people.